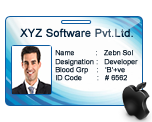 Mac ID Cards Maker (Corporate Edition) is useful for generating and printing all types of identity cards including student ID cards, visitor ID cards, faculty ID cards, employee ID cards and other types of ID cards on MAC machine.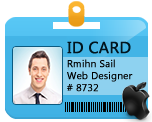 IMac ID Card Design Software is useful for MAC users to design ID cards as well as print designed ID cards using flexible print settings. Program has export option to save or export designed ID cards.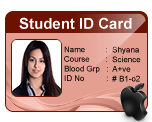 Mac Student ID Cards Maker Software is developed for designing and printing multiple student ID cards using excel data on MAC. You can send designed student ID cards at specified single or multiple email IDs using advanced email-settings.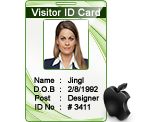 MAC Visitor ID Cards Designer Program provides various pre-defined ID Card Design templates to quickly create and print visitor ID card. Software provides camera settings feature to capture picture of visitor and add on ID card.